Leadership Team
Adrian MorrisSenior PARTNER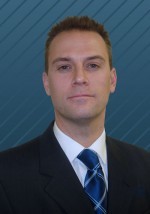 Adrian developed his career working at Goldman Sachs, Lehman Brothers and Salomon Brothers focused on the business side of repo and lending and has been deeply involved in the industry since 1992. He then subsequently went onto manage the merger and development of a large securities lending business before becoming the head of front office IT at Aviva Investors. Subsequent to this he then started MX Consulting in 2005 as he believes securities financing businesses need a 'hands on' consultancy that can deliver practical solutions that work. Since then MX has successfully serviced clients on all sides of the industry. Adrian has an honours degree in business and is Prince II Project Management accredited.
---
Sarah Nicholson Senior Partner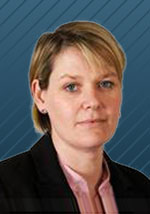 Until joining MX Consulting, Sarah was the Global Director of Securities Finance at Aviva Investors, the third biggest insurer and direct lender in Europe. In this role Sarah helped develop the business in Europe, US and Asia, incorporating all elements of financing and collateral management.  With over 20 experience years in securities lending Sarah has a deep understanding of both US and International trading issues. Her background as a securities lending trader gives her a detailed knowledge of all the different elements of a securities lending trade; cash, non cash, cash pool as well as other structured products and an intuitive feel for the nuances of the business. Sarah holds the Securities Institute Investment Management Certificate.
.
---
Richard ColvillSenior PARTNER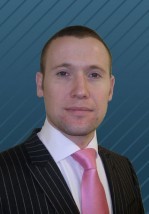 Richard began his career at Northern Trust Global Investors in 1990 and in 1996 moved to their  Stock Lending and Repo department managing the start-up of various businesses including a cash management programme and a fixed Income fund management desk. Richard then took a lead role in the development and implementation of a new proprietary lending trading and operations platform which radically changed Northern Trusts standing in the market. Since joining MX Consulting in 2007 Richard has worked with a variety of clients managing complex projects and has used his deep knowledge of the securities financing industry and experience in delivering IT systems to help clients improve their businesses. Richard is also an expert in Swift messaging.
---
David BlaneySenior CONSULTANT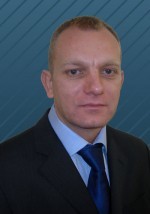 David is the Senior Technologist at MX Consulting and has been involved in providing solutions for securities financing businesses for over a decade. During that time he has both acted as a project manager, business analyst and developed many complex applications for securities financing clients on all sides of the industry. Since joining MX Consulting in 2005 David has been integral in guiding MX to apply good technology practices and innovating solutions that work. He has been responsible for projects at all levels of the industry and understands the commitment that needs to be made to clients to make change happen.
---